Hello all, I hope you are having a great Tuesday!! Today, I bring an incredible story that will be Jasper/Bella!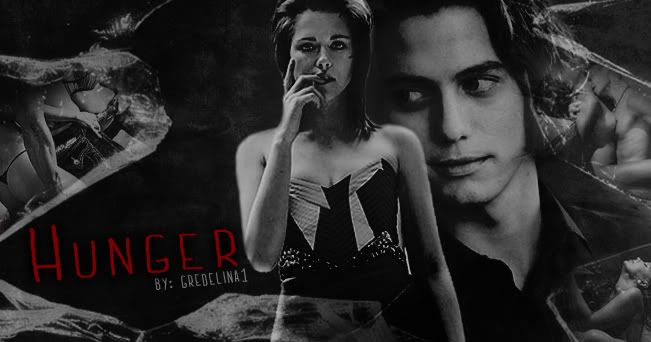 Hunger comes in many forms – hunger for sustenance, power, love, sex, fame, wealth. What do you do when the hunger becomes a need that overwrites everything? How do you feed the hunger without losing yourself?
This story is a New Moon AU. Edward leaves Bella and Jake and pack put her back together. Bella and Jake have a 'friends with benefits' type of relationship.
Her life is thrown into a tailspin once again when the Cullens return to Forks, and Jake imprints. She is on emotional overload and turns to another wolf for comfort and AMAZING sex.
The Cullens want to talk and reconnect with Bella, the wolves come along for information and her safety. What happens when Edward sees in a certain wolfs mind, a hot and heavy night?
Can Bella ever forgive Edward for leaving and lying to her? Will she ever figure out why she feels so drawn to a certain Cullen?
This story has 9 chapters and so much has happened already! The last chapter was just awesome! I love this strong, sexy, determined, playful Bella! So run , don't walk and go read
Hunger
!